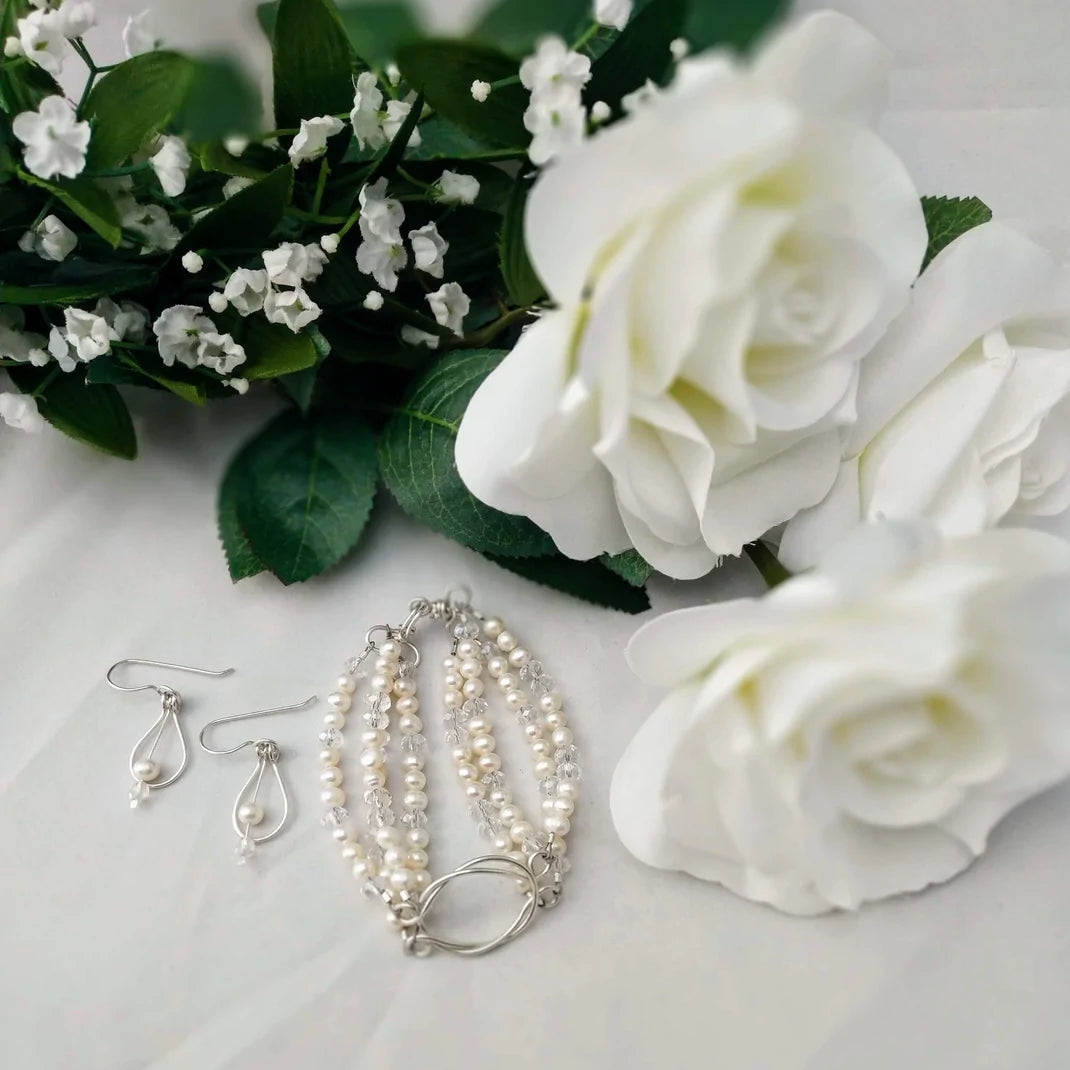 Custom Design Services
Looking for the ultimate gift to show your love? Custom jewelry design Is my specialty and it is an incredibly intimate gift to give. Whether you want to start from the ground up or work with a precious piece and have it turned into an heirloom, I can help you to make this idea a reality. We will make a wonderful memory for you and your loved one by co-creating a custom piece of jewelry.
Custom Hand Made Jewelry
The process begins with getting to know the recipient and you, so we can meld the love and the personality of both into the gemstone piece. I will design some styles for you to choose from and I will make any changes needed to create the perfect piece. Once we decide on just the right pendant, ring, or bracelet I will send you an invoice for all the work and materials needed to make it happen. 
Then it's off to the studio to create your one-of-a-kind custom jewelry. This process takes one to four weeks and you will get progress photos and updates along the way.
When it has been completed,  I take a final photo of each custom piece and send it to you before  I air kiss it goodbye with a wish that it brings joy to you both.
Then it is wrapped in a gift box with a bow and a gift tag, ready to be opened upon delivery. Every package comes with a polishing cloth, care instructions, and the names of the gemstones and metals used in the process. I want this experience to be a wonderful story for you and your loved one to cherish. 
To start the journey of this ultimate gift just send me a request through my contact form. I will take care of the rest.
CONTACT
Custom Jewelry Gallery
Aquamarine Wave Pendant/ Self celebration

Citrine and Quartz Necklace

Malachite set in sterling silver

Rose Quartz with Gold tree of life/ Celebration of the journey

Brides maid's pendants in Rose Quartz

Nautical/ Irish Love Knot Bridal Set

Sterling/Copper and Magnasite set

Moonstone Anniversary Gift

White Quartz Pendant/Faith

Tourmaline Quartz and Clear Quartz 2 inch Hoop Earrings

Sea glass/ Cape Cod Momento

Christmas set of garnet swarovski

Self celebration moonstone ring

Lapis Lazuli Wedding guest

Lapis Lazuli Earrings in Gold Fill

Indonesian Opal/ Self celebration
What My Customers Are Saying
"I wanted to congratulate my daughter for her accomplishments in orchestra and Dawn was able to make the perfect ring for me. I custom ordered a Treble Clef ring. My daughter adores it, wears it often, and loves knowing that it was made just for her. Thank you for helping us commemorate this time in her life."
Elizabeth A Tilley Craig
"Dawn created some hoop earrings for me, with graduated color blue Swarovski crystals. I LOVE those earrings! They are my go to earrings! Dawn does an amazing job creating exciting and new pieces of art for people to wear."
Carrie Taylor Huber
"I have several pieces of Dawn's jewelry and each one is beautifully made and unique! I even had one that I dropped and she came right out and fixed it no problem. She and my husband even designed a special mothers day pair of earrings just for me!"
Stephanie Bradford
Beautiful craftsmanship! Gorgeous pieces! Dawn's jewelry is one of a kind! I absolutely love mine!!!
Conchita Belisle Newman
"I love my earrings! They are totally unique and stylish. I get compliments about them all the time."
Laurie Goldman
"Dawn has made beautiful custom rings for me. I wear all of them (most of the time all at once) with pride. She is a wonderful listener and melds her client's aesthetics into her designs"
Mitali Chakraborty